Pokemon XY Starter Sets
Contains a 60 card deck plus one 10 card Black & White Series Booster Pack.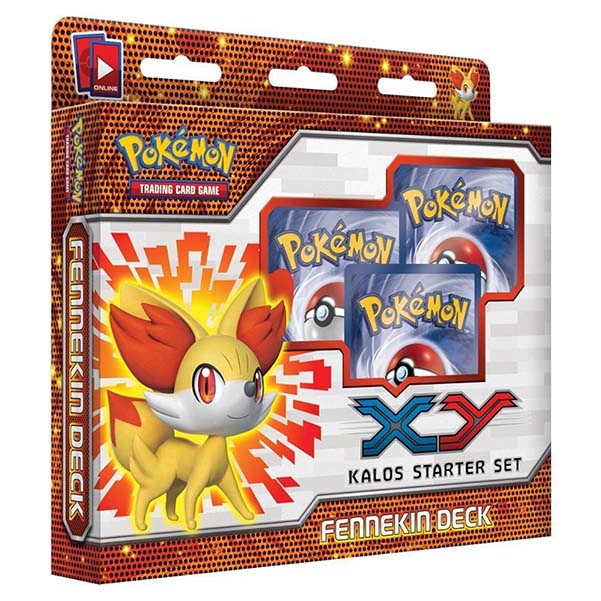 One Easy Hop to Victory. Start your adventure in the Kalos region with the Water-type Pokemon Froakie and this 60-card ready-to-play deck. This new deck leaps over the competition with Froakie's unexpected powers, including all the shifting speed and thrilling moves that Water-type Pokemon are famous for. Move like a roaring river and carve your channel to victory-grab the Froakie deck and get ready to play.