Easy Bake Oven and Mixes
Easy Bake Oven Kits.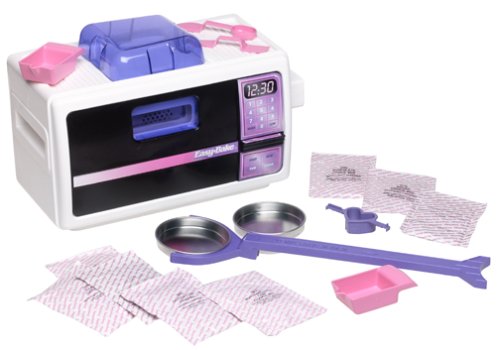 The Easy-Bake Oven has been a coveted possession since its creation, because no other toy offers the promise of real do-it-yourself treats, along with the fun of actual cooking. Just slide in the batter and, a few minutes later, slide out a yummy pastry. A view window allows kids to watch all the baking action. When the included mixes are devoured, parents can either purchase more or supervise the use of other ingredients that can be baked, melted, or warmed--like regular cake and cookie mixes, nacho cheese, or chocolate.