Nintendo 64 Emulator
Capabilities of a number of emulators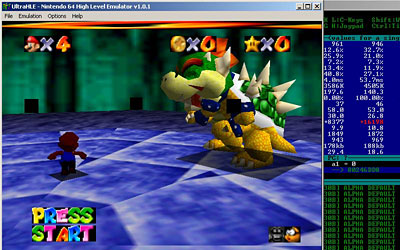 1964 is a fast open source emulator with good compatibility.
Apollo
Corn is a fast emulator that runs Super Mario64 and several demos.
Daedalus open source N64 Emulator.
Daedalus-Lkb is a modified version written by me, Lkb, of the Daedalus, an emulator of the Nintendo64 console written by StrmnNrmn with help from other people.
Dream64
Mupen64
N64 VM
NEmu64
NIN64
NINCEST 64
NSFE
Pagan
PC64
Project 64
Project Unreality
Sunset
SupraHLE
TRwin
Ultra 64