Spongebob Cuddle Pillow Plush
SpongeBob Medium Plush.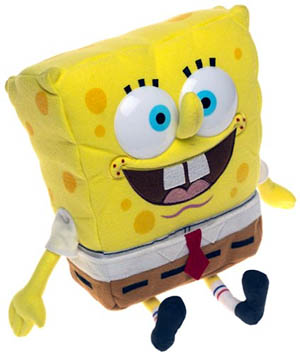 Meet Nickelodeon's bucktoothed, googly-eyed, goodhearted yellow sea sponge, SpongeBob. This adorable 12-inch plush toy, based on Nickelodeon's quirky cartoon show, comes with removable pants. Once you take off SpongeBob's SquarePants, you'll get a sneak peek at a pair of not-so-square underwear. Follow the silly misadventures of SpongeBob, whose enthusiasm always gets him in and out of trouble, with this hilarious soft toy.