Spongebob Squarepants Pictures
Spongebob Squarepants, Nicktoon Superstar.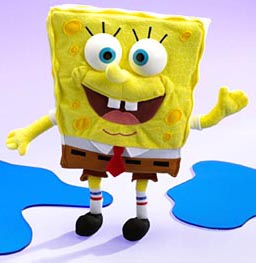 Mattel, Inc.'s SpongeBob SquarePants toys, inspired by the hit Nickelodeon television show of the same name, are soakin' up sales at retail stores as fans scurry to get their very own SpongeBob SquarePants toys.




Spongebob Naturepants (Spongebob Squarepants Chapter Book, 7) - Sick and tired of feeling shackled to the Krusty Krab, SpongeBob is longing for a change. Deciding to throw in the spatula and live among the jellyfish, SpongeBob embarks on a new life of freedom -- but will it be worth it? Join SpongeBob as he sets out for the open sea.
Life's a Beach and Other Spongebob-Isms (Nickelodeon Spongebob Squarepants)
Spongebob Squarepants Flip Book (Spongebob Squarepants)