Airtivity Table Playschool
A table toy or a floor toy with fun motion.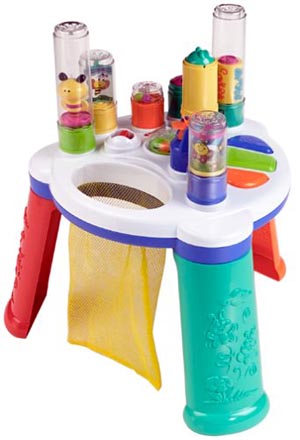 Unique infant-to-toddler toy sets fun in motion with animated features, happy melodies and silly sounds. Simply fit the Air Tivity pieces onto the table to and press buttons to activate colorful characters that pop, twirl, spin, flutter and fly-all on a cushion of air. Stack the pieces on top of each other for even more air-powered play. A table toy for toddlers and a floor toy for the youngest babies.