Art Kit Set Paint Watercolor Brushes
Watercolor for the Artistically Undiscovered.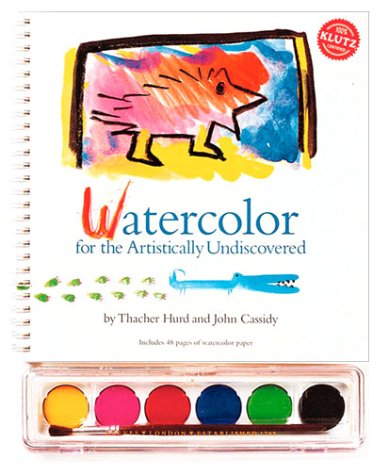 Most of the pages are actual watercolor paper, with blank space reserved for the use of the reader/painter (that's you). Complete with a palette of artist-quality watercolors, and the inspiration and encouragement of renowned illustrator Thacher Hurd. A playful guide to learning the art of watercolor painting combines storytelling with instruction and includes a complete set of watercolor paints and a brush.