Artist Easel for Children
Double Easel with Blackboard.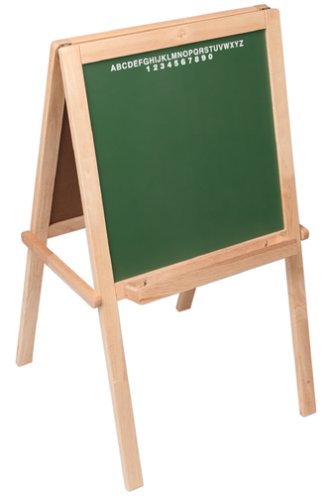 This double easel has two ways for potential Picassos to express themselves. There'll be plenty of creativity going around when they get started with this double easel. Constructed entirely of wood, it features a chalkboard on one side and a wipe board on the other. Its removable tray ensures that art supplies are always close at hand. Fan the aspirations of budding artists with this versatile two-sided easel. On one side is a white board (just like Mom and Dad use at work) while the other side sports a chalkboard adorned with numbers and letters. There's a tray, which can easily transfer from one side of the easel to the other to store chalk or dry-erase markers. The easel assembles easily, requiring only minimal adjustments.