Barbie Sparkling Ice Show
Skate with Barbie, Christie, and Teresa. Create graceful routines, select dazzling costumes, and perform amazing moves.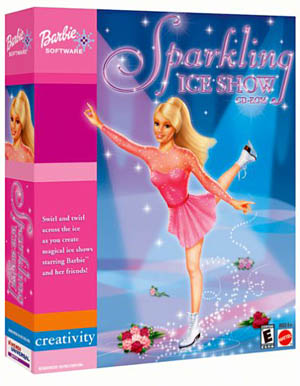 Glide across the sparkling ice performing amazing and graceful moves as Barbie, Christie, or Teresa. Help Barbie and her friends become superstars on ice in Barbie Sparkling Ice Show. For kids ages 5 and older, Ice Show lets kids create complete figure-skating routines filled with dazzling jumps, tight spins, and elegant arabesques. Choose Barbie's gorgeous costumes, 3-D props, colorful scenes, and inspiring music to create glamour on ice. Skate through a four-stop international tour that culminates in the ultimate ice show, where perfect performances unlock a very special surprise.