Barbie Talking Townhouse - Town House
This is the Barbie house of the future.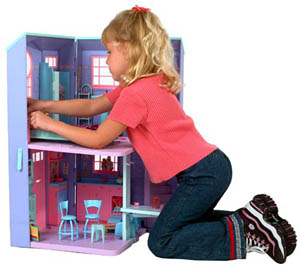 Who wouldn't want to live here? When Barbie walks in the front door, the house welcomes her home and asks about the temperature. How modern. She responds with phrases like, "It's great to be home." Wow, this beautiful talking house is great.