Barbie Answering Machine Telephone
Description and purchasing information.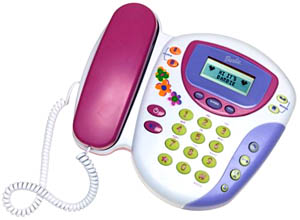 Girls can pretend to stay in touch with Barbie and all her friends with this interactive answering machine. Features include caller ID, paging, voice mail, and speed dialing,. An LCD display provides the day, time, message indicators, and pretend voice mails from Barbie, Teresa, and Christie. Other features include multiple ringer sounds and an automatic off switch.