Holiday Celebration Barbie
Magic of the holiday season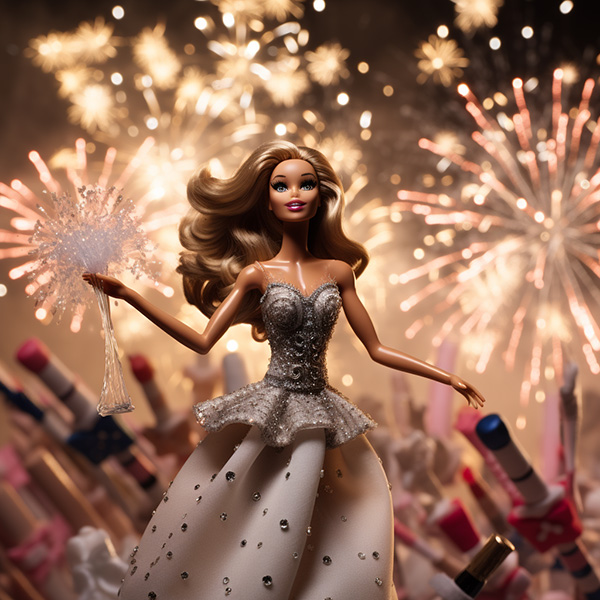 Holiday celebration dolls, particularly those associated with iconic brands like Barbie, have garnered a special place in the hearts of collectors and enthusiasts over the years. These dolls are not just playthings; they represent a blend of tradition, artistry, and the magic of the holiday season. Here's what makes them special:
Tradition: For many, collecting the newest edition of a holiday Barbie has become a cherished annual tradition. It offers a way to mark the passage of years and serves as a reminder of past holiday seasons.
Limited Edition: Since these dolls are typically released once a year for a specific holiday, they are often considered limited editions. This exclusivity can make them highly sought after by collectors.
Exquisite Detailing: Holiday Barbies are known for their intricate designs and high-quality materials. The outfits, often inspired by holiday themes, showcase elaborate gowns, sparkling accessories, and detailed embellishments.
Keepsake Value: Given their special nature, these dolls are often preserved and passed down through generations as treasured keepsakes, encapsulating memories and emotions from each year.
Representation of the Times: Over the years, holiday Barbies often reflect the fashion, style, and sometimes even the broader cultural sentiments of the era in which they are released. This makes them miniature time capsules of sorts.
Connection to Childhood: For many adults, purchasing or receiving a holiday Barbie can evoke a sense of nostalgia, reminding them of their childhood days and the magic of the holiday season.
Packaging: The holiday Barbies often come in special packaging that adds to their allure. This packaging not only protects the doll but also enhances its display value.
Investment Potential: While not all holiday dolls will appreciate in value, some editions, especially those that are rare or in mint condition, can become valuable collector's items over time.
Holiday celebration dolls like Barbie are a blend of art, culture, and tradition, encapsulating the joy and wonder of the holiday season. For many, they symbolize cherished memories, making them timeless treasures.