Barbie Live in Fairytopia
Famous doll brought to life onstage by Erin Elizabeth Coors in a national eighty city stage tour production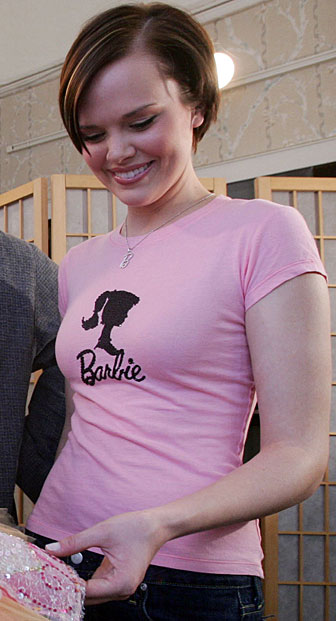 Actress Erin Elizabeth Coors was cast as the lead role of Barbie in the stage production of Barbie Live in Fairytopia. Erin brought Barbie to life onstage in a touring live, theatrical stage show in 2006 and toured to approximately eighty cities across North America for two years.
"Growing up, I loved Barbie," said Erin. "To be the first ever actress to portray Barbie in a national touring stage production is a once-in-a-lifetime experience. Not only am I excited to work with a very talented production team, but I'm very much looking forward to meeting other Barbie fans across the U.S."
Erin Coors has a degree in voice and dance with an emphasis on acting. The highly experienced actress is a Mezzo Soprano and has a strong commitment to entertaining. A self-proclaimed Barbie fan, Erin has a collection of Barbie dolls stored at home and she has much knowledge about Barbie doll's history and trivia.
"Erin is a truly gifted actress - she has a beautiful voice, is a very experienced dancer and she has a magnetic stage persona that perfectly brings Barbie to life," said director Eric Schaeffer. "We are incredibly lucky to have her for the live show, and I know audiences will be dazzled by her performance."
Inspired by the highly successful direct-to-video movie Barbie Fairytopia, the magical theatrical production enchanted family audiences with beautiful costumes, exquisite backdrops and special effects including flying fairies. A musical score featuring original songs heightened the show's excitement and fantasy. Barbie Live in Fairytopia cast Barbie as Elina in a magical land of enchanting adventures.