Bob the Builder Toys : Adventure Scoop
Bob the Builder - Adventure Scoop by Playskool.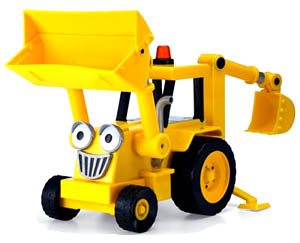 This lively digger/backhoe is the leader of the team. Lift front bucket, move his backhoe or roll him back and forth to hear fun phrases. Place any Adventure Bob figure on the cad platform and they'll talk to each other.