Building Construction Toys
Wooden, plastic, metal, and magnetic sets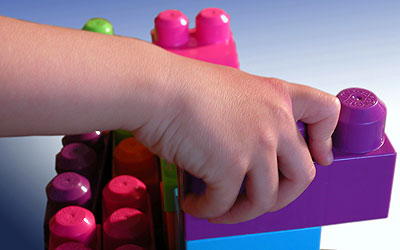 Battle Castle Imaginext

Bob the Builder Toys - Workshops and Building Scenarios.

Brio Wooden Blocks - BRIO 50-piece Natural Blocks.

BTR Building Sets - Built to Rule

BTR Construction Set

Wooden Building Blocks - ABC, Alphabet, Hardwood

Ello Jungle

Fisher Price Baby Blocks - The best toys require imagination.

Fisher Price Rescue Center - Baby's First Blocks by Fisher-Price.

Geomag Magnetic Construction Toy

Giant Building Blocks - Giant Building Block 40-piece Set by Imagiplay.

Hardwood Color Blocks - Colored Hardwood Block Set - 65-piece.

K'NEX - knex - building toy that connects - The amazing building set that connects together.

Lincoln Logs Toys - Classic building toy.

Little Tikes Big Building Blocks - Awesome giant building blocks.

Magnetic Marble Building Set - Geostaxs Bucket: The Magnetic Marble Building Set by Geospace.

Matchbox Programmable Block Dump Truck - Dump truck follows sequence that kids program in.

Mega Blocks Dragons Crystal Wars

Mega Blocks Talking Timmy - Mega Bloks Talkin' Timmy.

Mega Play from Mega Blocks

Play Workbench - Build n' Play Workbench by Mega Bloks.

Rokenbok Discount Starter Set - For the growing engineer.

Rokenbok Start Set - Great way to start with Rokenbock.

Sesame Street Radio Control Construction Set - Sesame Street Radio Controlled Construction Set by Fisher-Price.

Thomas at the Timber Yard

Tractor Tom Toys

Winnie the Pooh ABC Singing Wagon - The wagon comes with 24 wood alphabet blocks with 3 letters and a character on each one.