Cheap Rock Tumblers
Transforming rough rocks into smooth and beautiful works of art.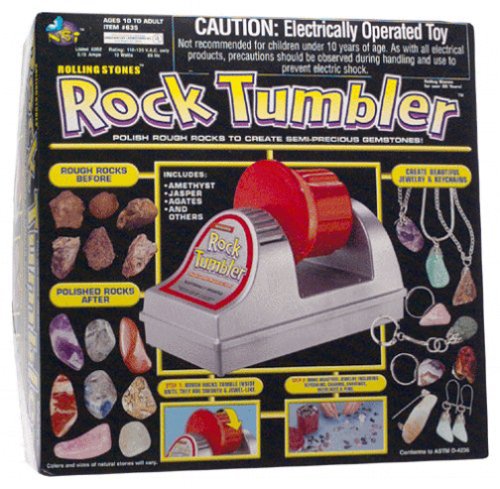 Heavy duty Rock Tumbler does much more than ordinary rock polishers - it actually changes rough stones into beautiful high-luster semi-precious gemstones. You can even make jewelry and key chains with the settings included in this set.
Rock Tumblers: Fun for the Whole Family
Rock tumblers are fascinating devices that allow families to explore the world of geology together. They offer numerous benefits and entertainment opportunities:
Education and Exploration: Rock tumblers provide a hands-on way to learn about different types of rocks and minerals. Family members can explore geology, identifying various stones and understanding their formation processes.
Creativity and Craftsmanship: The polished stones can be used to create beautiful jewelry, ornaments, or decorative pieces. This encourages creativity and craftsmanship within the family, as everyone can participate in designing unique creations.
Patience and Anticipation: The tumbling process takes time, often several weeks, teaching patience and building anticipation as family members eagerly await the transformation of rough rocks into smooth, polished gems.
Outdoor Adventures: Collecting rocks for tumbling can be a fun family outing. Hiking, camping, or simply exploring local areas to find suitable rocks can become a cherished family tradition.
Quality Time Together: Working on a rock tumbling project provides quality time for family members to bond, share experiences, and learn from one another.
Gift-Giving Opportunities: Polished stones can be made into personalized gifts for friends and extended family, adding a special touch to celebrations and occasions.
Accessible to All Ages: Rock tumbling is an activity that can be enjoyed by both young children and adults, making it a versatile hobby for family members of all ages.
Rock tumblers not only offer an engaging hobby but also foster learning, creativity, patience, and family bonding. Whether used for educational purposes or simply for fun, rock tumblers are sure to provide endless enjoyment and togetherness for the whole family.