City of Heroes
Massively multiplayer online RPG game based on a comic book has a large and growing subscription user base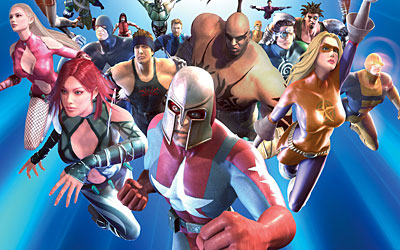 In 2004, City of Heroes was one of the fastest-selling massively multiplayer games of all time in North America. The comic book-inspired game from San Jose-based Cryptic Studios has some amazing numbers both at retail stores in North America and with its current subscriber base.
In three months, City of Heroes reached 180,000 active users and continues to grow. And for the third straight month, it was topping retail sales charts.
According to June 2004 retail numbers from The NPD Group, City of Heroes is the top-selling PC game in North America and has been in that position since April. "It's an amazing run by City of Heroes," says Brian Woods, executive vice president and general merchandise manager at CompUSA. "The numbers are among the best we've ever seen for a massively multiplayer online game."
Just as amazing is active subscriber numbers of City of Heroes. The game launched on April 28 and already has reached a total of 180,000 active users. "We're very proud of the growth of City of Heroes and we'd like to thank all our customers for making it such a huge success," says NCsoft North America President Robert Garriott. "At this point, the game has yet to be launched in Asia or Europe, so these numbers are just from our North American service and we find that especially gratifying."
City of Heroes is scheduled for release by NCsoft's recently formed European subsidiary later this year.
The game has received resounding applause from game critics. Computer Gaming World called City of Heroes the best online RPG yet in its August issue. Game Informer described City of Heroes as, "a super-charged helping of awesome." Rolling Stone exclaimed, "If you've got a taste for killer apps, this game's for you."