Dream Glow in the Dark Barbie
Barbie doll with night light and hair that glows in the dark.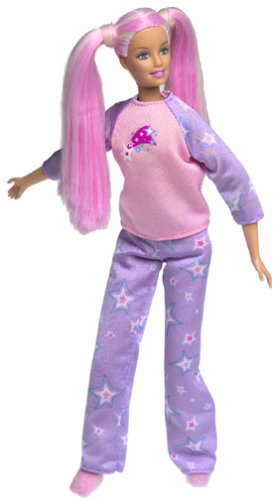 Girls will love Barbie's soft, huggable body and cool hair that glows in the dark. Barbie also has a star-shaped night-light that really lights up. There are fun glow-in- the-dark stickers, so a girl can decorate Barbie's outfit, herself, or her room. Barbie also comes with a suitcase, teddy bear, toothbrush, and toothpaste plus eight glow-in-the-dark barrettes.