Forever Best Friends
Six collectible fashion dolls with trendy accessories that represent the theme of close friendship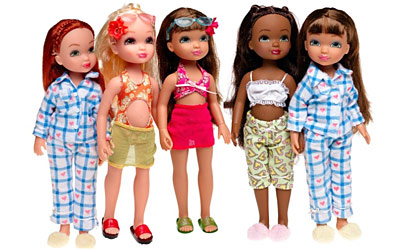 Whether it's listening to cool tunes or playing your favorite board game, nothing's as fun as chilling with your new Best Friends dolls, Dianthe, Akire, Brianee, Noelle, Calista, and Sana.
Six collectible fashion dolls with trendy accessories that represent the theme of best friends. The dolls can lock hands in friendship.
Party it up and groove on down at the coolest celebration of the year.
The Forever Best Friends dolls can have fun at the fair with their bumper cars. Not only does each best friend get to ride in their very own car, but they have super bouncy bumpers so that they can bounce, bang and bump each other's cars while having all the fun in the world.