Game Boy Advance Video
Pokemon animated episodes with scene control come in game packs that play without extra hardware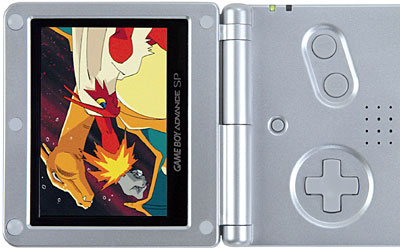 In 2004, Game Boy Advance Video let users watch their favorite animated shows on their Game Boy Advance systems at an affordable price and with no need to buy additional hardware.
Pokemon episodes include Playing with Fire and Johto Photo Finish on one video pak and A Hot Water Bottle and For Ho-Oh The Bells Toll on another. The Pokemon titles will be offered for $19.99. They join a lineup of other recently released cartoon favorites such as SpongeBob SquarePants and The Fairly OddParents.
"Consumers and retailers are clearly thrilled by this portable, skip-proof video technology," says George Harrison, Nintendo of America's senior vice president, marketing and corporate communications. "Whether it's the novelty of an exciting new product or the need for something to pass the time during the summer travel season, fans have been grabbing Game Boy Advance Video products off the shelves."
The video packs look identical to Game Boy Advance game packs, fitting into the same slot. The plus button fast forwards or rewinds through the video, while the right and left shoulder buttons skip entire scenes. The start button pauses the action, while the select button returns to the main menu. The A and B buttons adjust the brightness.
Game Boy Advance Video entered the market with a massive built-in user base, with some 50 million Game Boy Advance units sold worldwide, including more than 21 million in the United States. In the future, Nintendo expects to offer animated content with Game Boy Advance Video that appeals to an older demographic.