Hardwood Color Blocks
200 Colored Wood Blocks.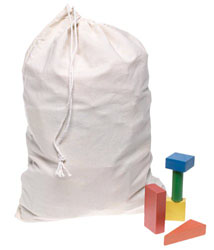 200-piece set. Blocks build important motor skills, help critical thinking, and stimulate creative imaginations in children. Kids can work independently or cooperatively to create big construction projects. Two 7-year-old testers enthusiastically built a town for their figurines and stuffed animals. Covered in nontoxic paint, these hardwood blocks come in different shapes for imaginative building: an arch, a semicircle, round and square pillars, a triangle, a rectangle, and a square. Included is a cloth storage bag, which is handy for travel, but it's a better bet to store all 200 blocks in the sturdy cardboard packaging that doubles as a carrying case.