Hotwheels Electric Racing Robot Battle Slam Bots - Hot Wheels
Hotwheels battle bot action.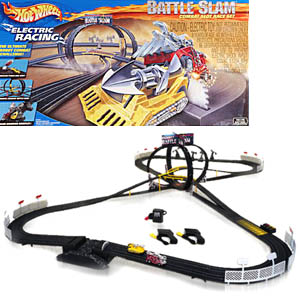 Two robot vehicles attempt to survive the Buzz Saw Jump, The Heavy Metal Gauntlet and the Ultimate Battle Cage. Kids are in control as they battle it out with lots of smashing, crashing action. Comes with two robot battle vehicles.