Diecast News
Automotive model toys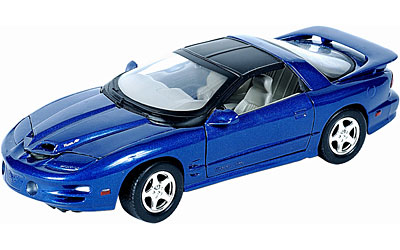 Dr. Bones Color Lab - Track and changer for color-shifting Hotwheels.
Moto Frenzy - Small stunt bike with Air Hogs stabilizing technology.
GX Racers - Gyro technology vehicles are so balanced they can perform stunts on a string.
GX Skate - Gyro balanced finger skateboard does amazing tricks and stunts.
Mack Track Challenge - Lightning McQueen from Cars changes lanes and jumps up Mac's ramp.
Hot Wheels Color Shifters Custom Color Shop - Change and detail your Hotwheels car into a different looking diecast vehicle.
Hot Wheels Color Shifters Blaster - Change your Hotwheels cars with entirely new paint jobs.
Trick Tracks Mega Chomp Starter Set - Hot wheels track with shark attack.
Hot Wheels Battle Force 5 - Transforming vehicles from Hotwheels with sonic blasters, spinning attacks, and super speed.
Flick Trix - BMX finger bikes.
Hot Wheels Super Jump Raceway - Hotwheels track set includes a double booster so you can jump over the entire city.
Tonka Mighty Motorized Trucks - Tonka trucks keep on getting better.

2 Fast 2 Furious Power Raceway Racing Cars Game

Blings Hotwheels

Disney Wild Racers - Disney Wild Racer 2-Pack: Lightyear Warpster/Galaxy Aggressor by Hasbro.

2004 Hess Toy Trucks

Hotwheels Car Factory - Make your own hotwheels out of clay and smash them up.

Hotwheels Electric Racing Robot Battle Slam Bots - Hot Wheels - Battle Bot action.

Hotwheels Fireball Raceway Hot Wheels Fire Ball Race Way

Hotwheels Hot 100

Hotwheels Motorized Starter Set - Hot Wheels Super Starter Set by Mattel.

Hotwheels Museum - Hot Wheels Hall of Fame

Hotwheels Octoblast - Hot Wheels Octo Blast - Trackset comes with two cars.

Hotwheels Raptor Blast

Hotwheels Rev Ups

Hotwheels Robo Crash Coaster - Hot Wheels Robo Wheels Crash Coaster Track Set.

Hotwheels Serpent Cyclone

Hotwheels Turbo Jet City - Hotwheels - Hot Wheels Turbo Jet City Playset by Mattel.

Hotwheels T Wrecks

Matchbox Emergency Car Wash - Match Box - Matchbox car wash for emergency vehicles.

Matchbox Hero City Ice Mountain Playset

Matchbox Radio Rescue - Playset with real radio microphone.

Matchbox Super Blast Firetruck - Releases real water balls and comes with a video of firetrucks in action.

Micro Machines Super Stunt City

Regenerator RCs

Shark Park Hot Wheels Shark Playset Shark Bark

Speedies Hummer H2 Speed City

Speed Stars

Tonka Power Grid - Workshop on Wheels.

Tornado Twister Hot Wheels


Collectors Guide to Diecast Toys and Scale Models : Identification and Values - This is the second edition of this popular book. The first edition featured toy and model cars produced under 416 brand names. The second edition adds to that by offering insights into 580 brands of diecast and related automotive toys and models. The list is growing everyday. Since submitting the manuscript to the publisher last year, the number has grown to 638 and counting! Color photos enhance this 262-page encyclopedia of information that includes current values.
NASCAR Die-Cast Collector's Value Guide - The thrilling world of NASCAR racing is captured in the Collector's Value Guide! The guide includes an overview of NASCAR Winston Cup racing, die-cast collectibles for some of the top Winston Cup Series drivers, biographies for some of the biggest names in auto racing and up-to-date secondary market values! Be sure to check out our other fun titles such as: Hot Wheels, Dale Earnhardt, Jeff Gordon and more.