Hotwheels Hot 100
Mattel Launches 100 New 1:64-Scale Models in One Year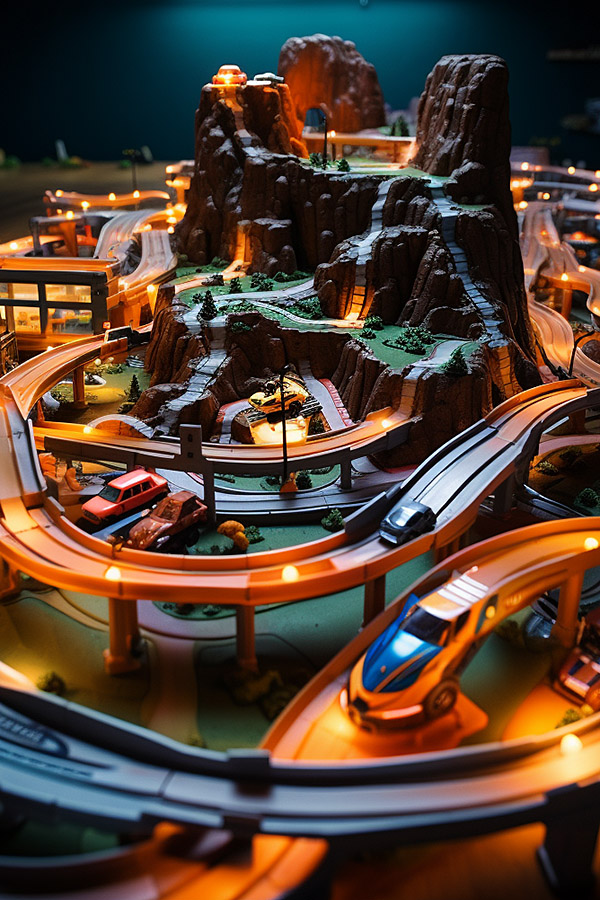 In 2003, Mattel unveiled its Hot 100 line, an unprecedented fleet of 100 new 1:64-scale die-cast cars. The first 20 vehicles roll out this month in time for the holiday season.
The Hot 100 lineup includes six segments souped-up in Hotwheels style, from new 2004 First Editions cars to new segments that incorporate the latest automotive trends: Hardnoze, Blings, 'Tooned, Crooze and Fatbax. The first 20 Hot 100 vehicles are available this month for an approximate retail price of 99 cents each, and new models will be released throughout the coming year.
"Our Hot 100 is an unprecedented release of 100 original, never-before-seen Hot Wheels vehicles in one year, which addresses what kids and collectors have told us they would like to see from Hot Wheels," said Douglas Wadleigh, vice president of Hot Wheels. "Our designers have created a lineup of 100 exciting cars that incorporate the authentic details collectors seek out with the fun features that kids demand. From the classic and contemporary to what's hot now in the automotive world, like tuners and hip-hop-inspired cars, we think that every Hotwheels fan -- young or old -- will find dozens of cars in the Hot 100 that they will want to collect."
Beginning in October, fans will have the chance to rate vehicles and catch a sneak peek at upcoming models. Following are the six segments within the Hot 100 line:
2004 First Editions - The coolest cars with the coolest decos in 1:64-scale. A true die-cast collector favorite and the cornerstone of the Hot Wheels line. Look for the Batmobile and the '69 Dodge Charger in this category.
Hardnoze - These cars are all about the front-end. An emphasis on the front of the car and tapering the form down toward the back makes a tough car tougher! Cars like 2 Cool and the '49 Merc are part of this segment.
Blings - Inspired by the current trend in SUVs with giant wheels, shortened wheel bases and lowered roof lines. Blings are all about what's cool, like the Hyperliner and Lotus Esprit.
Tooned - The essence of the car is exaggerated, much like a characterization. The wheels get bigger, the spoilers get meaner, and the engines grow out of the hoods! Check out the Enzo Ferrari and Toyota Supra.
Crooze - The rear half of the car is stretched to exaggerated lengths, melting the sheet metal into the asphalt. The ultimate lead sled exaggeration is featured in cars like Slikt Back and LeMelt.
Fatbax - All about power, these cars feature big block power up front and miles of tire in the rear to help put power to the pavement. Fatbax are so phat, they fit in the package sideways. Rollin' into stores are the Plymouth Barracuda Funny Car and Duplified, among others.