Smackers Jewel Lip Gloss
For girls who love jewels.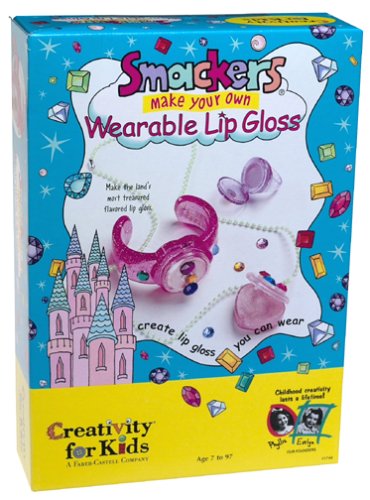 Lip Gloss is the hottest product around, and now you can make some of your own. You'll treasure these Jewel flavors of sparkly lip gloss for days to come. There are 3 flavors - Opal Watermelon, Strawberry Garnet Glaze, and Diamond Icing - to mix with a moisturizing glittery gloss base. The flavors are great on their own, or mix together for custom blends. Fill a watch bracelet bangle, a locket, and a ring with the gloss and treat your lips royally.