Kids Treadmill for Children
Kid-powered way to burn off extra energy.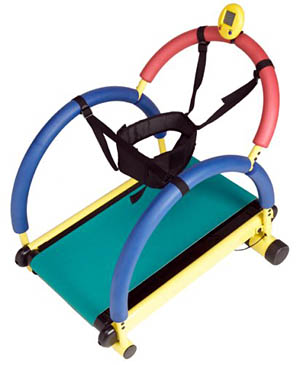 This brightly colored treadmill is almost a perfect replica of the one Mom and Dad use. Just the right size for most 2- to 6-year-olds, it also has a safety harness with an adjustable belt, and the handrails are foam-padded all around. This treadmill is kid-powered, so not only will it only go as fast as your child can go, but it's a sure bet they'll work off some of that extra energy.