Lego Life on Mars Discount Toys
Lego Life on Mars Kits.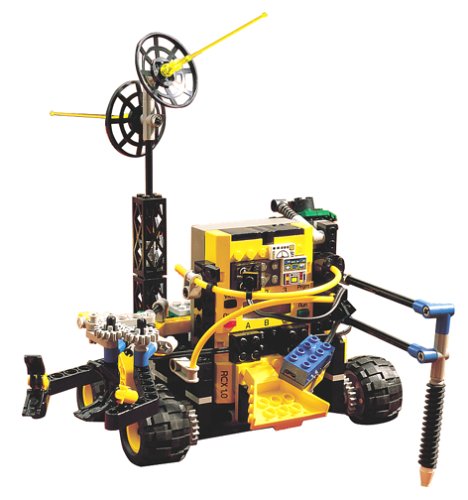 This set requires 9719 or 9747 Robotics Invention System. Users age 12 and up can simulate exciting Mars missions with this new expansion set for the Robotics Invention System. Build all-terrain Mars rovers, robotic retrieval arms, and advanced landers that serve as the platform for your scientific exploration. Comes with CD-ROM software with interactive missions, enhanced 3-D graphics, on-screen control panel for navigating rovers and a wealth of facts on the red planet. Software gives you remote control funsction of your robots via your IR Transmitter. 2 additional building challenges can be used with a PC video camera, not included. your video images will appear in Mission Control on your PC moniter. Set includes CD ROM software, Constructopedia with building instructions, 156 Lego pieces.