Lincoln Logs Toys
Classic building toy.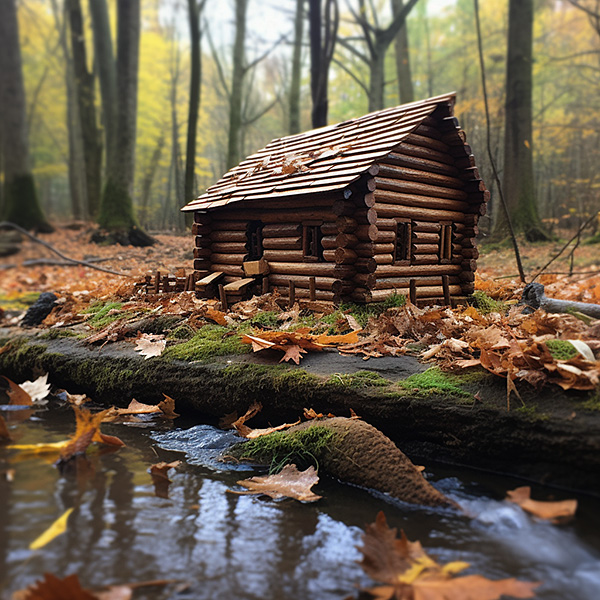 Lincoln Logs are a popular children's building toy that was invented in 1916 by John Lloyd Wright, the son of the famous American architect Frank Lloyd Wright. The interlocking log system was inspired by the construction techniques of Japanese architecture, which John Lloyd Wright had observed when he visited Japan with his father. Initially patented in 1920, Lincoln Logs gained widespread popularity and have become a staple in the world of educational toys. Composed of wooden logs with notches at the ends, they allow children to build various structures, enhancing their spatial awareness and engineering skills. The name "Lincoln Logs" is often thought to pay homage to President Abraham Lincoln, who was born in a log cabin. Over the years, Lincoln Logs have received numerous awards and have been inducted into the National Toy Hall of Fame. Their enduring appeal lies in their simplicity, durability, and the timeless joy of hands-on building.

Lincoln Logs Wild West Ranch Building Set - Build and run the traditional Wild West ranch with this genuine wood Lincoln log set. It comes with figures for extra play value. Wild West adventurer Buck N. Bronco and his pal Dusty Trail are roundin' up some wild horses and building the finest ranch this side of the Mississippi. Children can spend hours--on their own or with friends--helping them construct their western compound. There are enough real-wood Lincoln Logs (114 to be exact) and brightly colored plastic awnings, doors, and windows to make at least three structures on the ranch. There are barrels, four horses, and even a water trough. Instructions for a corral, a blacksmith's shop, and a small fort (complete with lookout roof and flag) are included, and, of course, there are many other building possibilities, some of which are pictured on the giant tub the set is packed in.
Lincoln Logs Variety Pack: Grizzly Canyon Lookout - The Grizzly Canyon Lookout is a 66-piece Lincoln Log playset that makes a little ranger station with a lookout tower. Set includes 57 logs, two windows, opening and closing door with frame, slanted roof, lookout tower with roof, flag, and friendly grizzly bear and ranger play figures. Parents can rest assured that Lincoln Log sets are every bit as much fun as they always were, and are still made with easy-fitting, durable real wood logs and plastic pieces. Grizzly Canyon Lookout can be combined with other Lincoln Log sets to create larger scenes. This is a toy that encourages imagination, tactile development, and shape recognition (and besides that, it's just plain fun).