Mystery Squad Barbie Action Team Dolls
Special vision - Shawnee Kenzee mystery squad action team dolls - Spy glasses.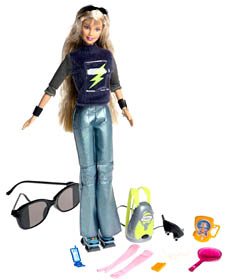 Now you can join the Mystery Squad, the coolest crew of mystery-solving teens! With these dolls and your imagination, you can investigate and solve any mystery you want! Barbie activates her night vision goggles and prepares for a pursuit on her pop-out skates!