Power Rangers Wild Force
Power Rangers: Wild Force Deluxe ISIS Command Megazord.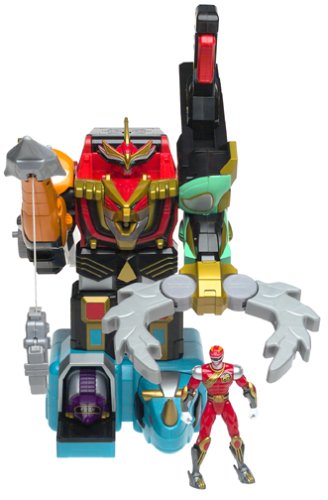 Deluxe Command Megazord includes several play patterns that will be child interactive. Two handles that activates the feature of the Megazords. A crane arm used to pick up evil space aliens that can be lowered and raised up. The left hand has a claw hand that extends out. Missile firing action from the chest. Armadillo shooting action on the right foot and Rhino kicking action on the left. A unique cockpit that will house the Red Power Ranger that is included. Deluxe Isis Command Megazord will includes lights and several sounds. Requires 2 AA batteries (not included).