Shadow Hearts 2 Covenant
Role-playing game sequel for Playstation 2 requires RPG combat strategy planning and timing skill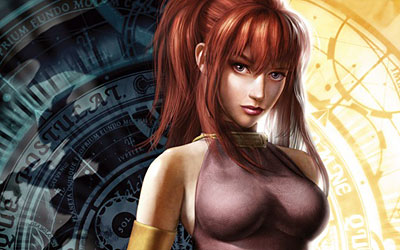 Midway Games today announced its official pre-order campaign for Shadow Hearts: Covenant, the sequel to the critically acclaimed role-playing game in 2001. Consumers can now pre-order Covenant from selected retailers and receive a copy of the original Shadow Hearts for free, while supplies last. Scheduled to ship on September 27, 2004 exclusively for PlayStation 2 computer entertainment system, Shadow Hearts: Covenant is a deep, engaging RPG set in a fantastical world filled with mystical lore and a dark plot.
Amidst the chaos of a world over a year after the original Shadow Hearts ended, Yuri and Karin embark on an epic journey testing their power and skills to combat terrifying creatures and conquer the plans that Rasputin wants to unleash upon the world.
The epic adventure that fills 2 DVDs with over 40 hours of intense gameplay brings back its innovative combat system, The Judgment Ring, allowing players to wield the power necessary to fulfill their destiny. Players must combine split second timing and skillful combat strategy to master the Judgment Ring's powerful and stackable attacks. The improved Judgment Ring allows players to choose which characters to bring to battle and features new team-based combo attacks and defensive formations.
A trailer is available.
Midway Games develops, publishes, and markets interactive entertainment software.