Skateboard Shannon and Friends - Shannen
Skateboard Shannon is lots of fun.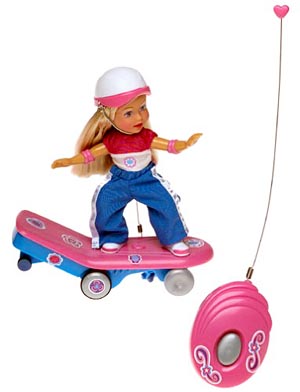 RC controller allows girls to control Mini Skateboard Shannen's cool moves (forward, spin and pop wheelies). Each Mini Skateboard friend is dressed in a different trendy outfit and comes with her skateboard, RC controller, helmet and sticker sheet to decorate her skateboard.