Smithsonian Science Toys
Kits, labs, probjects, and tools that promote scientific methods and discovery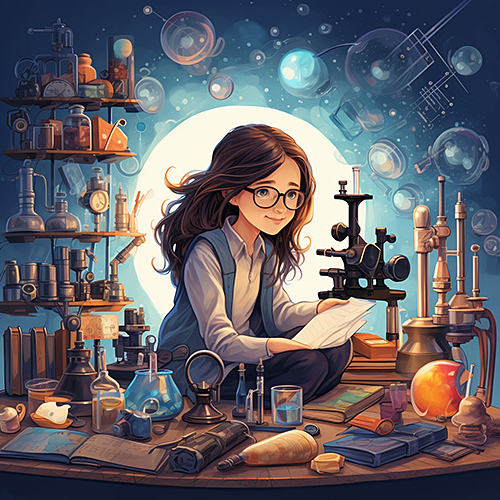 Smithsonian Anatomy Lab - Learn about the human body with this anatomically detailed figure. Organs come apart and fit back together to illustrate the inner workings of the human body.
Smithsonian Chemistry Set - Perform over 1,500 experiments and procedures in the gaseous phases of matter, chemical models, solutions, acids, bases, electro chemistry, organic chemistry and more.
Smithsonian Cool Circuits Electronics Lab - With this Cool Circuits set you will assemble circuits and actually generate enough electricity to power them.
Smithsonian Crystal Growing - Watch in amazement as gem-like crystals form before your eyes. Grow "Citrine" yellow, "emerald" green and "aqua-marine" blue.
Smithsonian Diecast Microscope - Smithsonian microscope with rugged carrying case that features three interchangeable objective lenses with powers of 100x, 450x and 900x and all the supplies you need to start exploring.
Smithsonian Frog Lab - Learn amazing things about frogs. Use plastic surgical tools to dissect and reveal plastic frog lungs, heart, and other organs.
Smithsonian Home Planetarium and Astro Lab - Smithsonian 3-in-1 Planetarium. Have a stellar time learning about our solar system and the stars above with this one of a kind, triple-function planetarium. Kids actually get to paint and decorate the planets and cover them with glow-in-the-dark glaze.
Smithsonian Mega Science Lab - Learn about chemistry, biology, volcanoes, crystal growing and weather with this one-of-a-kind hands-on multi-lab science set.
Smithsonian Microchemistry Set - This incredibly safe chemistry set allows you to perform over 500 MicroChem experiments and procedures. No flame or glassware needed; only micro amounts of chemicals are used to perform experiments.
Smithsonian Microscope - This microscope has a magnification of 100x, 450x and 900x power. This kit is Super Safe. Bonus. This microscope converts to a Projecting Microscope so that the image appears on a wall for everybody to view.
Smithsonian Prehistoric Sea Monsters - Watch living fossils from the dinosaur age grow before your eyes. Hatch and grow amazing triops again and again. Just add water. Ages 7 and up.
Smithsonian Skeletronix - This incredible talking skeleton stands 24 inches tall and sits atop a console with an LCD display. Up to four children can play the multiple choice true/false question and answer game that features 500 questions.
Smithsonian Weather Center - Learn about all different kinds of weather conditions: temperature, total rainfall, wind speed, wind direction and more.