Speedies Hummer H2 Speed City
First it rolls, then it races zip to the airport in flash -- speedeez hummer ht city.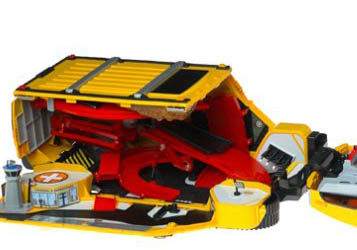 Transforming design changes this huge off-road Hummer 2 vehicle into this awesome battlefield playset. Includes lots of ramps, roadways, battlefields and action features. Lots of hands-on play with coll accessories and features. Includes 2 Micro Speedez.