Starlight Fairy Barbie
Magic wand and blue tutu.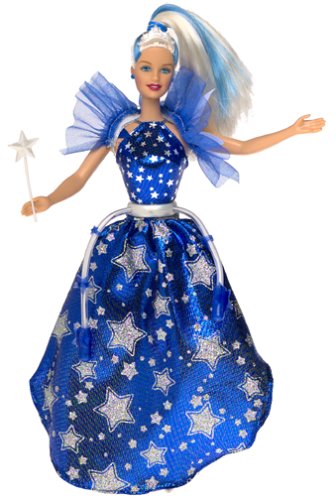 Starlight Fairy Barbie lights up the night sky with her magic star wand. Dressed in a sparkly halter-top with matching skirt that adjusts from short to long or can be replaced with a filmy blue tutu, Starlight Fairy shimmers. Her long, blue-streaked, platinum blonde hair is pulled back in a ponytail and topped with a pearly white tiara. Around her waist is a belt with blue stars that spins and lights up when you press a button on the back of her leg. The spinning star belt is at its best in a dark room, where it does indeed look pretty nifty.