Tummy Time Pictures Playschool
Musical toy for babies to encourage them to lift their heads.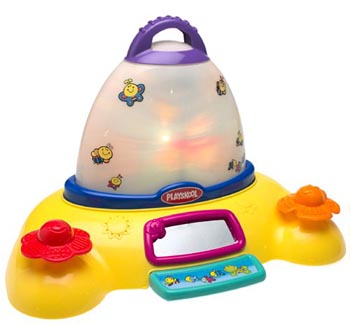 A musical light up toy made especially for babies to enjoy while on their tummies! Moving light-up pictures and happy music encourage baby to lift head! Baby bats at flowers for flashing light show! Two musical modes--stimulating and soothing. Sit-and-play fun for older babies. Becomes a tabletop lightshow for baby's nursery.