Undercover Girl Secret Listener
Room Gear Secret Listener Spy Gear by Wild Planet.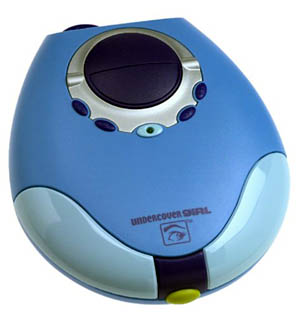 This listening device may look like an ordinary CD player, but pop open the lid and you have a powerful listening tool. Use the two hidden earbuds to listen on your own or with a friend, then record your observations with the pen and notepad. Secret storage compartments.