Spy Toys
Sneaky but cool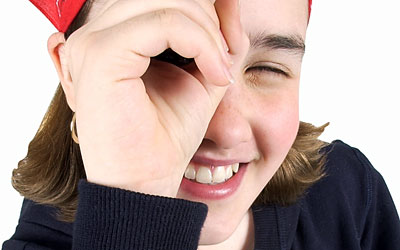 Spy toys capture the imagination of children.
Mystery and Intrigue: Spy toys tap into the natural curiosity of children, allowing them to explore the world of secrets, codes, and hidden messages. This sense of mystery fuels their imagination and keeps them engaged.
Role-Playing: With spy toys, children can take on the role of secret agents, detectives, or spies, engaging in imaginative play that allows them to create their own missions and adventures.
Problem-Solving Skills: Many spy toys come with puzzles, clues, and challenges that require logical thinking and problem-solving. This not only entertains but also helps develop critical thinking skills.
Technology Exploration: Modern spy toys often include gadgets like night-vision goggles, voice changers, or fingerprint kits. These tools introduce children to technology in a fun and interactive way.
Teamwork and Collaboration: Spy missions often require teamwork and collaboration. Playing with spy toys encourages children to work together, communicate effectively, and build social skills.
Empowerment: Being a spy or secret agent empowers children, giving them a sense of control and mastery. They can plan missions, make decisions, and see the outcomes of their actions.
Connection to Popular Culture: Many children are fascinated by spy characters in movies, books, and cartoons. Spy toys allow them to connect with these characters and live out their own spy fantasies.
Educational Value: Spy toys can also have educational benefits, teaching children about various subjects such as science, mathematics, and history through engaging and interactive play.
Spy Toy Depot
Spy Case with Rear-view Glasses: Everything for the super sleuth on the go. Sleek black nylon case contains binoculars, magnifying glass, fingerprint powder, brush, flashlight, secret marker pen set and a printed spy guide. This exclusive Imaginarium.com version also includes a cool pair of rearview glasses with specially treated lenses that allow you to see what is behind you without turning around. Can be carried by the handle or looped through the belt.
Spy Pen: This spy pen set will please young secret agent wannabes with its sleek silver design and multiple functions that transform a working pen into a light-activated motion alarm, a flashlight, or a magnifying glass with both long-distance and close-up magnification lenses. The set includes a sturdy, silver plastic case to hold all the different components, including the large pen that slides into the side of the case. The end of the pen unlocks the storage case, providing another secret function that kids will like. The pen's motion alarm is its best feature, with a nonthreatening beeping sound that won't be too loud for the parents or younger siblings. A clearly written instruction sheet explains all the secret spy functions, augmented with diagrams that will help even the nonmechanical parent outfitting a junior spy.
Spy Science: 40 Secret-Sleuthing, Code-Cracking, Spy-Catching Activities for Kids - From invisible ink to listening devices, super projects for playing spy. Here's the book that shows kids how science is involved in the fascinating field of espionage. Spy Science contains 40 scientifically sound activities kids can do to explore the world of spies, from building a periscope to learning Morse Code -- and even visiting the CIA's home page on the Internet! Whether they're mastering spy tricks and techniques, making special spy gadgets, or sending secret messages, kids will have fun learning science. All activities are safe, easy to do, and require only common household materials Includes tons of delightful illustrations and dozens of ideas for More Fun Stuff to Do Spy Science in Action sections show kids how the science they've learned is used in real-life.
Spy Tool Kit: This handy blue briefcase contains every tool a budding agent needs to root out any secret. The most vital piece of equipment is a listening device that amplifies distant sounds, perfect for eavesdropping. Simply plug in the earphones, unfold the microphone, and point it at your target. Press the button, and you can hear every whisper. The kit also includes a penlight and a combination telescope/microscope that can be attached to the listening device for more advanced espionage activities. Agents can keep track of everything they see and hear in the included notebook.