Spy Toys
Sneaky but cool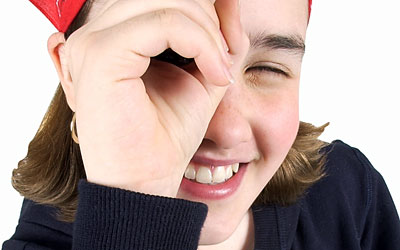 Night Vision Infrared Stealth Binoculars -Spynet surveillance goggles.
Clue Secrets and Spies - Six agents with one mission: stop Agent Black - decode secret messages and get text messages on your phone.
Night Vision 2.0 - Binocular night vision goggles that enable you to see up to fifty feet in total darkness.
| | |
| --- | --- |
| | Spy Gear Laser Tripwire Wild Planet Spygear lazer trip wire protects your stuff with the kind of light beam system that banks and museums use. |
| | Spy Gear Safe Cracker Wild Planet interactive electronic game system that challenges matching skills, hand steadiness, and patience. |
Night Vision Goggles - Spy Vision for kids.
Password Journal - Girl Tech : Excellent toy for a girl with a diary
Spy Binoculars - Sleek binoculars with 3X power optics.
Spy Listener Eavesdropping Toy - Secretly hear up to 30 feet away.
Spy Pen - Converts from ordinary pen into cool spy tools.
Spy Vision Scope - Head-mounted telescope and light have tools that automatically spring into position with a push of a button.
Undercover Girl Secret Listener - Room Gear Secret Listener Spy Gear by Wild Planet.
Supersonic Ear - Electronic listening device with detachable microphone.
Spy Tool Kit - This handy blue briefcase contains every tool a budding agent needs to root out any secret. The most vital piece of equipment is a listening device that amplifies distant sounds, perfect for eavesdropping. Simply plug in the earphones, unfold the microphone, and point it at your target. Press the button, and you can hear every whisper. The kit also includes a penlight and a combination telescope/microscope that can be attached to the listening device for more advanced espionage activities. Agents can keep track of everything they see and hear in the included notebook.
Spy Case with Rear-view Glasses - Everything for the super sleuth on the go. Sleek black nylon case contains binoculars, magnifying glass, fingerprint powder, brush, flashlight, secret marker pen set and a printed spy guide. This exclusive Imaginarium.com version also includes a cool pair of rearview glasses with specially treated lenses that allow you to see what is behind you without turning around. Can be carried by the handle or looped through the belt.
Spy Pen - This spy pen set will please young secret agent wannabes with its sleek silver design and multiple functions that transform a working pen into a light-activated motion alarm, a flashlight, or a magnifying glass with both long-distance and close-up magnification lenses. The set includes a sturdy, silver plastic case to hold all the different components, including the large pen that slides into the side of the case. The end of the pen unlocks the storage case, providing another secret function that kids will like. The pen's motion alarm is its best feature, with a nonthreatening beeping sound that won't be too loud for the parents or younger siblings. A clearly written instruction sheet explains all the secret spy functions, augmented with diagrams that will help even the nonmechanical parent outfitting a junior spy.
Spy Science : 40 Secret-Sleuthing, Code-Cracking, Spy-Catching Activities for Kids - From invisible ink to listening devices, super projects for playing spy. Here's the book that shows kids how science is involved in the fascinating field of espionage. Spy Science contains 40 scientifically sound activities kids can do to explore the world of spies, from building a periscope to learning Morse Code -- and even visiting the CIA's home page on the Internet! Whether they're mastering spy tricks and techniques, making special spy gadgets, or sending secret messages, kids will have fun learning science. All activities are safe, easy to do, and require only common household materials Includes tons of delightful illustrations and dozens of ideas for More Fun Stuff to Do Spy Science in Action sections show kids how the science they've learned is used in real-life.