Video Game Rentals
Thousands of video games for rental, from the top new releases to vintage classics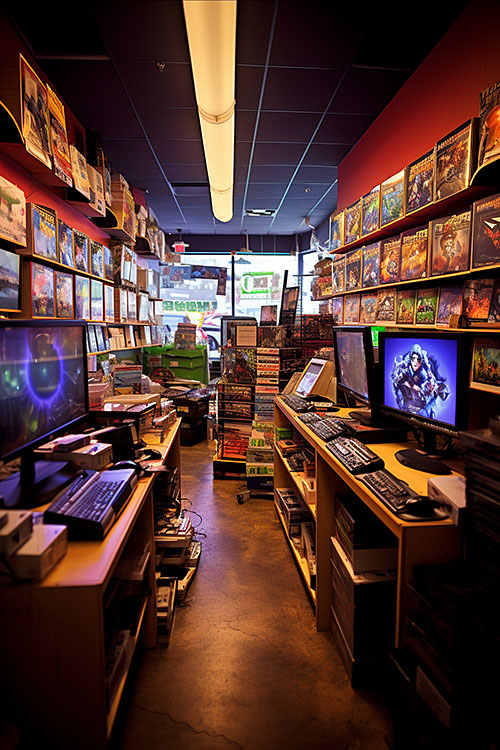 In 2003, online video game rental company Gamerang, officially announced its entrance into the interactive entertainment market. Led by software and games industry veterans, Gamerang looked to provide consumers with a superior solution for their video game rental needs.
"As a parent of four girls and a gamer myself, I was constantly frustrated with our video game options," said Greg Gentling, co-founder of Gamerang. "We started Gamerang because even though we loved video games, our family could never find the games we wanted to rent at retail outlets and buying all the games we wanted to play was outrageously expensive."
Gamerang offers tremendous value to consumers by providing the games they want delivered quickly, with multi-tiered pricing that is ideal for individuals and families. A single monthly membership is $14.95 and lets members rent as many games as they want each month, provided members check out the games one at a time. A double monthly membership is $19.95 and lets members check out two games at once. For families of gamers who want to enjoy more than two games at once, each additional membership is $7.95 per month. No other online video game rental service allows members to rent more than two video games at a time. There are no late fees.
"In order for Gamerang to be successful in this competitive marketplace, we have to provide superior customer service," adds Gentling. "Our quick delivery of games separates us from the competition. We also know that in order to grow, we need to continue developing a base of highly satisfied customers who encourage their friends to become Gamerang members." To that end, Gamerang offers a $5 bounty for each new Gamerang member that an existing member signs up (provided the new member remains a member for a minimum of three months).
Rental requests are processed within 24 hours and consumers can expect to receive their games within three days. Gamerang offers free shipping and free return postage on rented games via an enclosed, postage pre-paid envelope.
Members are encouraged to create a video game rental "Choice List" found in their online Gamerang account. As soon as they return a game, the next game on their Choice List is sent out. Members can even pre-order a yet-to-be-released game and expect to receive it within three days from the published street date.