Cartoon Characters
Cartoon characters are a deep part of our shared culture and our individual minds.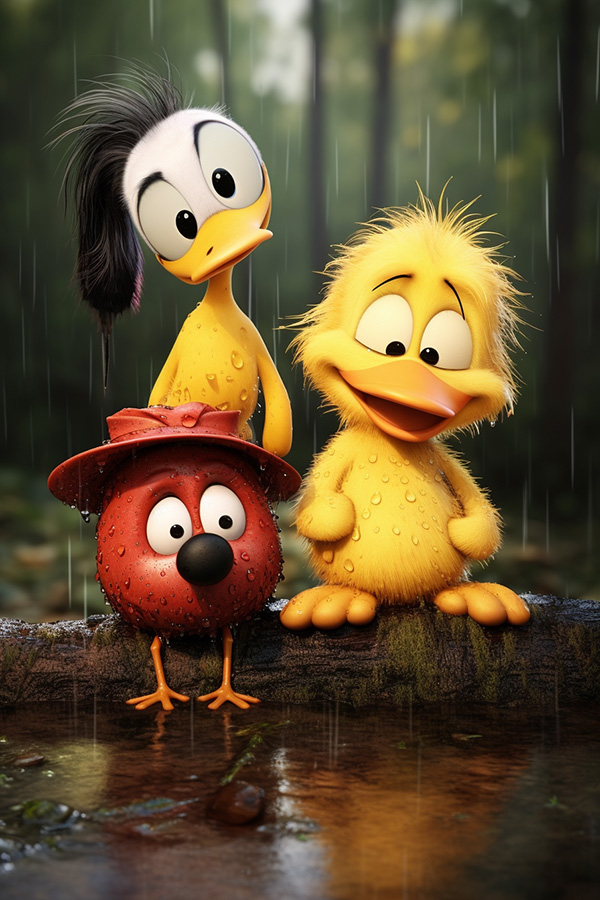 Cartoon characters have evolved from simple entertainment figures into influential cultural icons. Their impact transcends generations, resonating with both children and adults. Here's how these animated beings deeply embed themselves into our shared culture and individual psyches:
Cultural Reflection: Cartoons often mirror societal norms, values, and issues. Over the years, they've tackled topics like equality, environmentalism, and identity, offering a lens to view our society's evolving landscape.
Timeless Appeal: Classic characters like Mickey Mouse, Bugs Bunny, or the Flintstones become multi-generational, uniting grandparents, parents, and children in shared nostalgia and current enjoyment.
Emotional Connection: Many of us have grown up with cartoon characters, associating them with pivotal moments in our lives. This deep-rooted emotional connection can evoke feelings of nostalgia, comfort, or joy upon revisiting them.
Learning and Morality: Cartoons often weave moral lessons into their narratives, teaching children about virtues like kindness, perseverance, and friendship. Characters like Dora the Explorer or the Paw Patrol team make learning fun and instill positive values in young viewers.
Marketing and Merchandising: Due to their immense popularity, cartoon characters often anchor expansive marketing campaigns, from toys to clothing to theme park attractions. This commercial reach reinforces their presence in our everyday lives.
Relatability: Despite their animated nature, many cartoon characters grapple with human challenges, desires, and flaws. This relatability allows viewers to see aspects of themselves in these characters, fostering deeper engagement.
Escape and Fantasy: Cartoons offer a world free from real-world constraints, allowing viewers to immerse themselves in fantastical environments and stories. This escape can serve as a coping mechanism or simply a way to fuel imagination.
Cartoon characters are cultural touchstones that influence societal values, shape our personal memories, and offer insights into the human experience through colorful, animated narratives.
Character Index