Kids Music CDs for Children
Popular current hits and classics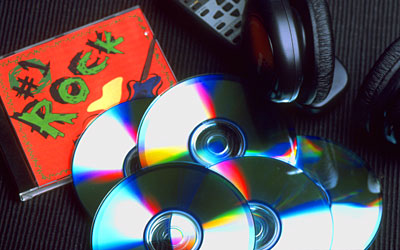 | | |
| --- | --- |
| | Kids Bop 6 eighteen tracks of classic pop hits and dance remixes that are perfect for parties and sure to be loved by children. |
100 Bible Songs for Kids - As advertised on TV from Time Life.
100 Songs for Kids - As advertised on TV.
Alphabet Learning Songs - Sing the Alphabet by Sesame Street.
African Lullaby - Sung by such top traditional and Afropop artists as velvet-voiced Ladysmith Black Mambaza and the breathtaking Mor Dior Bamba, every song embraces and soothes.
Baby Beluga by Raffi - Baby Beluga is a fun-filled collection of favorite children's songs and Raffi originals, all performed in the singer's folksy, expressive style.
Bach for Babies - Bach Music for Infants.
Baha Men Greatests Movie Hits - Music from popular kids movies.
Barney Music CD - Barney's Greatest Hits.
Beethoven Baby Music - Beethoven for Babies: Brain Training for Little Ones - Classical Music for Infants.
Birthday Party Play Music - Playtime Favorites.
Classical Music for Children - Wonderful selection of classical music for kids.
Classic Disney Music Collection - 60 years of Disney music on 5 CDs.
Country Songs for Children - Country music for kids.
Disney Music Greatest Hits - Old and new Disney Classics.
Favorite Kids Music - Walt Disney Records - Children's Favorite Songs, Vol. 2 - 25 Classic Tunes.
Grammar Learning Songs Grammer - Grammar Rock - Schoolhouse.
Jump 5 Band - CD Five - Jump 5 pop band for kids.
Kidz Bop - Kids Bop - As advertised on TV.
Kids Bop 2 - Kidz Bop Two - The great classic compilation that kids love.
Lilo Stitch Soundtrack - Music from the Movie.
Lullaby Compilation Collection - Lullaby: A Collection by various artists.
Math Learning Songs - Multiplication Rock from Schoolhouse Rock.
Mozart Baby Music - The Mozart Effect - Music for Babies - Playtime to Sleepytime.
Kids Party Music - Great dancing music for kids party.
Phonics Learning Songs - One Little Sound - Fun With Phonics And Numbers by Hap Palmer.
Play Girl Band - From Sweden.
Pokemon Music for the Car - Popular music from the hit animation.
Pool Party Music - Drew's Famous Pool Party Music.
Rocket Ship Beach Dan Zanes - Polly Wolly Doodle with Sheryl Crow and other songs.
Silly Songs for Kids - Silliest Songs for Children.
SpongeBob Squarepants Theme Music - Sponge Bob Original Theme Highlights.
Sunday School Songs Music CD - 25 Sunday School Songs Kids Love by All-Star Children's Chorus.
Classical Music Sing Along Symphonies - Beethoven's Wig: Sing Along Symphonies.
Toddler Favorite Music -For Little People.
Totally Pokemon TV Music Soundtrack - From the TV Series.
Wiggly Safari Croc Hunter Steve Irwin - Wiggly Safari (Starring The Crocodile Hunter, Steve Irwin) by The Wiggles.
Yummy Yummy Wiggles Australia - Australian boy band with top kids music hit.