Music Toys
Music toy descriptions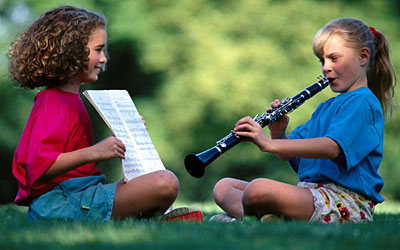 Let's Rock Elmo - Monster of Rock takes it to the streets.
Rock Star Mickey - Musical plush toy from Disney and Fisher Price.
Learn through Music Pad - Through rhyme, rhythm, and repetition, chose from dozens of songs, karaoke style, for learning that is both fun and educational.
Dance Star Mickey - Interactive Mickey Mouse walks, talks, dances, and sings.
Paper Jams Guitar - Instant rock star stringless guitar.
Jamming Band Musical Microphone - Real working microphone built into a sit-to-stand musical activity center.
UCreate Music - You create digital music mixing system.
My Tune TV - MyToonTV - a cool new thing for your TV - turn anyone into a toon.
| | |
| --- | --- |
| | Barbie Jam with Me Electric Guitar Barbie karaoke pretend guitar with vocal tracks cartridge, whammy bar and headset microphone. |
| | Disney Princess Music and Magic Instruments Chirp and chime flute, royal rhythm five piece percussion set, and spinning starlight guitar. |
| | iDog Music Toy listen to your songs while connected responsive toy pet rocks out with lights and motion, moving and grooving to the beat. |
| | iZ Interactive Music Toy DJ animatronic poseable music character plays songs and responds to the rhythm and tracks of any music source. |
| | Play It Now digital audio recorder from Tiger Electronics lets you record music from any headphone jack - just plug, record, and play. |
| | Donkey Konga Nintendo Game Cube bongo drum music rhythm game is played to the beat through a drumming controller interface. |
| | Groove It dance toy from the makers of Bop It senses your motion as you follow lights to the rhythm of the music. |
| | Learn Through Music features children's favorite characters such as Barney, Blue's Clues, Dora the Explorer, and Sesame Street's Elmo. |
| | Taiko Drum Master Namco Playstation 2 Japanese drum rhythmic skills drumming game includes popular hits and orchestral classics. |
Air Snares Drumming Game - Drums you can pay anywhere - the more you play the better you get.

Bach Rock Guitar - Even little musicians will find that it's simple to switch from classical violin to rock guitar with a quick tug on the neck.

Compose and Play Orchestra - Fisher Price - An orchestra for baby.

Crocodile Xylophone - 2-in-1 Crocodile Keys Musical Instrument by Fisher-Price.

E-kara Karaoke - Ekara - Plug e-kara into your TV, pop in a cartridge and you can live out your Pop Diva fantasies every day!

Ekara Pro Headset - Promoted by Jamie Lynn Spears.

Ekara Real Karaoke - Includes new cartridges and duet headset system.

Jumbo Music Block - Helps children learn shapes, colors, and dressing skills.

Kick and Play Piano - This soft, fabric-covered keyboard is alive with color, lights, sounds, and friendly animal faces.

Leap Frog Learning Drum - LeapFrog learning drum toy.

Light and Music Mat - Gymini Super Deluxe Light and Music Mat.

Magical Moves Keyboard - Make music using infraraed technology.

Mozart Magic Cube - Create millions of Mozart musical masterpieces.

Musical Hands Mat - The Musical Hands Mat helps develop coordination and teaches cause-effect principles.

Music and Lights Sit and Spin - Your kids will love taking this whirling wonder for a spin just as much as you'll enjoy watching them.

Musini Music Toy - The simple vibrations and movements that children make are converted to music.

New Jam Guitar Game - Nu Jam Guitar from the makers of Bop It : Hasbro Games and Tiger Electronics.

Baby Smartronics Nursery Rhymes Bus - Learning nursery rhymes bus.

First Act Student Guitar - Good first guitar.

Singing Starz Video Karaoke Machine - Stars - Karaoke machine with video camera.

Toy Drum - Little RhythmMaker Toy Drum.