Stuffed Animals
Plush Toys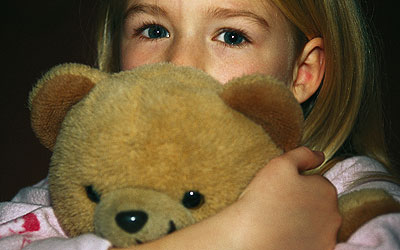 LOL Laughing Elmo - Stuffed animal rolls on floor in laughter and has a remote control gold fish bowl.
Penbo penguin with baby inside - Responsive dancing plush.
Mickey's Magic Choo Choo - Move your feet to the beat of the hot dog song with Mickey Mouse.
Hot Dog Mickey - Move your feet to the beat of the hot dog song with Mickey Mouse.
Serious Ming-Ming - Fisher-Price this is Serious Ming Ming Wonder Pet sings, talks, and plays games with you
Hug and Heal Pet Doctor Puppy Barbie interactive plush pet puppy toy makes realistic sounds.
Cold Nose Pups plush puppy toy wags his tail, barks, whimpers, and his nose grows cold.
Puppy Surprise plush pink or black and white spotted, tan or butter mix, and pink or lavender poodle and pups.
My Little Pony Butterfly Island adventure playset.
Doodle Monsters create creepy designs or write notes on plush monster Sketch, Inkee, and D-Zine.
Doodle Bear write messages on plush bear with glow pen washable markers.
Care Bear Cubs Care Bear bedtime and love-a-lot cub stuffed animals come with blankies.
Good Morning Sunshine My Little Pony.
YMCA Elmo dancing to the tune of Y-M-C-A while forming the letters E-L-M-O with his arms and inviting you to spell along with him.
Fit and Fun Care Bears work out with Cheer, Funshine, Wish, and Harmony as they exercise to three songs, showing moves.
Singing Boogie Blue moves her arms, talks, plays, and pretends, with a brand new dance that she teaches you and a bonus video.
Talking Care Bears Love-A-Lot, Wish, Friend, Harmony, and Baby Hugs with pillow plush come with videos and say sweet phrases.
So Soft Pony my little huggable baby toy Pink Rose Blossom with bottle, diaper, carrier, and brush.
Love to Walk Baby Pooh walking, talking, musical, programmable, sound-activated, interactive toy from Fisher Price.
ABC Dancer Elmo - Elmo dances to the ABCs.
Beanie Babies - Teddy The Cranberry Bear Beanie Buddy by Ty.
Chicken Dance Elmo - One of the hottest toys of the 2002 season.
Furby Babies - Kid Sized Puzzle: Furby by Hasbro.
Furby Buddies - Cute, cuddly furby friends.
Giant Teddy Bear - 36 inch Animal Alley Hughbert the Bear.
Guess What Elmo - Guessing is always fun just like on Elmo's World.
Little Bear
My Little Pony
Plush Dog
Snuffles Plush
Teddy Bears
Tickle Me Elmo
Winnie the Pooh

Animal Alley White Teddy Bear by Commonwealth Toys - This lush, cozy bear has an impossibly soft white coat and easily became a favorite with our testers. Its oversize shape and huggable body make this plush fellow a perfect naptime companion for any child (or kid at heart). At 14 inches, it's large enough to feel like a big bear to a toddler, but not too unwieldy to be carried around. Inner ears and paw pads are made of soft pale green velour, and he sports a coordinating satin ribbon around his neck.
World of Knitted Toys - Here are animals from every corner of the globe just waiting to become someone's best friend. From a colorful parrot to a friendly dolphin, a prowling tiger to farmyard ducks and hens, every project has easy-to-read patterns and clear advice on how to create just the right expression on each face. "An invaluable addition to any knitter's bookshelf."
Rainbow Bears to Make and Collect - This how-to book starts out with a history of Sally Wineyis original designs. It then provides general guidance for any bear maker explaining how to choose the right material for your bear, how to hand-dye fabric, use floral paint to color your bear, and much more. Rainbow Bears to Make & Collect concludes by illustrating how to make three specific Sally Winey Rainbow Bears. This book is not only for people interested in making Sally Winey bears, but also for those seeking information on making teddy bears in general. If you are one of those people, then this book is for you! Sally has been making bears since 1983, first as an individual crafter, then for many years as the central figure in a family-sized cottage industry. She has taught classes, owned shops, and sold fabric, manufactured bears, and worked by fellow artists. A number of Sallyis plush animal designs were manufactured several years ago by Ty, Inc. Today she has her own line n Winey Bears, delightful and heartwarming mohair artist bears.