Educational Toys
Learning products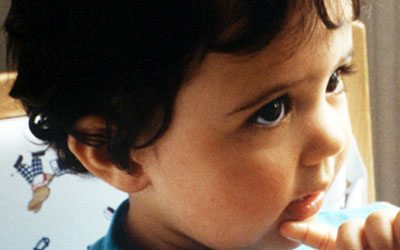 Cookie Monster Count and Crunch - Sesame Street educational learn to count plush toy.
iXL learning tool - Six-in-one learning system from Fisher-Price.
MobiGo - Learning system from VTech that features both touchscreen and keyboard.
Alphie Learning Robot - Educational robot that teaches letters, vocabulary, sorting, and problem solving.
Uno Moo - Preschool matching game in which children match the critter or the color.
Leapster 2 - Second generation preschool gaming handheld that connects to the online LeapFrog Learning Path.
Clipo Creativity Table - Playskool learning table with snapping shapes and different colors develops cognitive skills.
VSmile teach preschool basics with interactive television V-Smile console from VTech.
Bella Dancerella Popstar Studio 30-minute instructional DVD comes with a colorful dance mat and a working microphone headset.
Learn through Music Plus sing-along interactive learning system teaches fundamentals through rhythm, rhyme, and repetition.
Read With Me DVD Fisher Price reading learning system builds story comprehension and vocabulary skills.
Bella Dancerella Home Ballet Studio mat, bar, slippers, and 30-minute dance-along instructional video that teaches basic dance routines.
Interact TV Fisher Price InteracTV DVD System allows children to interact with their favorite television shows and characters.
Abacus Counting Toy - Wooden animal beads on a sturdy frame

ABC Flash Cards - Alphabet learning

Alphabet Apple - Beginning reader skills toy

Alphabet Pal - Teaches letter names sounds and colors

Alphabet Magnets Board - Magnetic Alphaboard by Educational Insights

Animals Matching Game - Learn where they eat and live and what their young are named

Barbie Laptop Computer - Compact interactive teaching games

Children's Beginner Laptop Computer - Word, math, memory, logic, game, and music activities

Learning Cash Register Toy - Built-in solar calculator as keypad

Computer Pal Electronic Learning Aid - Arithmetic, spelling, logic, and time

Learn to Dress Cube Toy - Buttons, snaps, zippers, and ties

Early Learning Toys - Awakening and rewarding developing abilities throughout the first year

Discovery Fact Attack - 700 questions about science, nature, technology, exploration, and history

Turbo Twist Fact Blaster - Fun facts about history, people, geography, science, nature, music, and sports

My Little Firehouse - Die-cut fire truck book and puppy

Fit the Shapes Toy - Whose House Shape Sorter

Geometry Sorting Toy - Geometric Sorting Board by Small World Toys

Hot Wheels Laptop Computer - Hotwheels Laptop by Oregon Scientific

iQuest by LeapFrog - interactive talking handheld that makes studying for tests fun, fast and effective

Kasey the Kinderbot - Learning Robot from Fisher Price.

Kindergarten Learning Software, Workbooks, Flashcards Set - 6 colorful workbooks designed for students in the primary grades

Leapfrog Books and Toys - Educational activity products

Leapfrog Mind Station - Download additional games and educational curriculum

LeapFrog Leapster Multimedia Learning System - Educational game player, electronic book reader, digital art studio, and interactive video player

Leapfrog Learning Table - Musical activities that teach while baby plays

LeapPad Plus - Writing Learning System

Crazy Legs Learning Bug - ABC Bug by VTech Industries

Learn to Tell Time Talking Clock - Digital and analog learning

Play with Letters Desk - Dry-erase marker surface encourages writing skills

Magnet Learning Clock - Magnetic time learning resource

Barbie Math Bracelet - Mathematic and verbal skill games with animation on an LCD screen

Name That State Game - Color gameboard, markers, game cards, and spinner

V-Tech Starter Notebook Computer for Kids - Learning companion with large LCD screen, keybard, and mouse

Numbers Learning Book - Electronic teaching system

Hooked on Phonics Toys - Letter and phoneme recognition and identification tasks

Phonics Flash Cards - Help your child hear the sounds and recognize the letters that represent them

Phonics Writing Desk - LeapFrog learning toy

LeapFrog Phonics Pond - Learning games that challenge children to find letters, hear their phonetic sounds, and create more than 450 words

Educational Placemats - ABC, counting, and numbers place mats

Pounding Bench Toy - Electric light up bopping plastic hammer

Preschool Learning CD, Flashcards, Books - Beginning sounds, hidden pictures, thinking skills, connect the dots, lowercase and uppercase alphabet

Quantum Pad Learning System - Games and activities to help teach kids school subjects like math and spelling

Read with Pooh Interactive Storybook - Plush slowly and clearly reads two tales

Shape Sorting Toy - Learn classification skills by stacking soft rubber shapes on wooden pegs

Simon Square Game - Classic electronic sequencing challenge

Sorting Pull Toy Truck - Basic skill object puzzle

LeapFrog Spanish LeapPad - Interactive stories that develop learning and reading skills

Turbo Phonics - Teaches letters, phonics, spelling, and rhyming

V-Tech Skill Builder Handheld Computer - Learning companion with easy to use touch-screen, built in stylus, and docking station with keyboard

Word Learning Toy Vocabulary Building Game - Sorting by beginning and ending letter sounds, rhyming, and theme studies