Fisher Price Toys
Educational and safe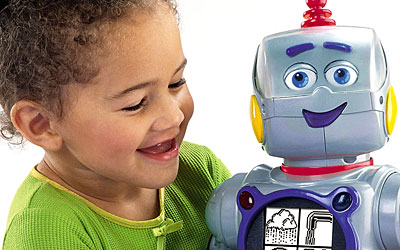 Fisher-Price is a company that has been synonymous with quality, educational, and fun toys for infants and children since its founding in 1930. Several factors have contributed to Fisher-Price's continued popularity and beloved status across generations:
Quality and Durability: Fisher-Price toys are known for their high-quality construction and materials. They are designed to withstand the rough handling that is often characteristic of children's play, ensuring that they can be used, loved, and even passed down through generations.
Educational Value: Many Fisher-Price toys are designed with an educational aspect in mind. From teaching basic motor skills and hand-eye coordination to introducing numbers, letters, and basic problem-solving skills, these toys provide children with a fun way to learn and develop.
Safety: Fisher-Price has a strong focus on safety, with designs that are age-appropriate and free from small parts that could be a choking hazard for young children. This commitment to safety is something that parents and caregivers appreciate.
Innovation: Fisher-Price has been at the forefront of innovative toy design. They continuously adapt to advancements in technology and societal trends. Their Laugh & Learn line, for instance, includes toys that interactively teach children with lights, sounds, and music.
Nostalgia: Fisher-Price toys like the Chatter Telephone, Rock-a-Stack, and Little People have become iconic over the decades. Adults often feel a sense of nostalgia for these toys from their own childhoods, and enjoy sharing them with new generations.
Broad Range: Fisher-Price offers an extensive range of toys, appealing to various ages, from infants to toddlers and preschoolers. Their products include everything from simple rattles and soother toys for babies, to more complex play sets and electronic toys for older children.
Fisher-Price has successfully combined quality, education, safety, and fun in their toys, earning the trust of generations of parents and bringing joy to generations of children. This combination has made Fisher-Price a perennial favorite in the world of children's toys.